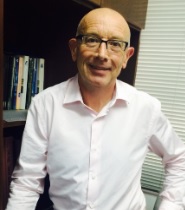 Keith Dower - Senior Claims Manager / Technical Adviser
Keith has over 40 years' experience in marine average adjusting, handling a diverse range of claims on all types of vessels and joins us from Associated Marine Adjusters in Athens. Prior to his stint in Greece, Keith worked as an adjuster predominantly in the Far East with Stevens Adjusters, Lindley Stevens and Clancey Vanguard.
During this time he has built up an extensive network of contacts in all areas of the shipping and marine industries throughout Asia, Europe and the Middle East.